Our first fabulous 48hr game making challenge was supported by the Next Level Festival held at the then new Creative Industries Precincts at Kelvin Grove and hosted by the Hornery Institute in the Kelvin Grove Village community space. We had four brave teams – Lurkers Craft, Team Echidna, Black Van and SIF90.
Zac and Craig took on noble tech duty for the weekend and the judge team consisted of John Passfield, Gaute Rasmussen and Lubi Thomas.
Robbie the Robot gave out the three words on the big stage: Lizard, Boat and Robot
The original website is still alive over on wordpress – enjoy it in all its glory here. You can read Judge John Pasfield's musings on the challenge on this blog entry and follow the winning team's adventures on the SI90 blog.
The winning game – Sticky Geckos by SIF90 – is available as it was at close of comp to download and play here: [Sticky Geckos]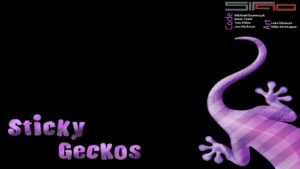 48hr fun facts and traditions
The Next Level Festival folks kindly provided some basic food stuffs for the competition – including noodles which then became a staple feature of the 48hr kitchen.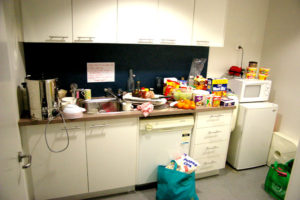 We actually thought people would sleep and provided a separate room with matresses for competitors – if memory serves the room was used once.
Odd people came to visit. We still have no idea why Santa Claus turned up.
We started documenting the 48hr creative process, really enjoying taking photos of the teams as they planned and created and we realised that there is something very special about a game jam! Pics were taken with digital cameras and uploaded – the iPhone had only just been released and was first generation – we didn't have one. Facebook was around but not yet in its international growth phase, Twitter was just about to happen as a social networking phenomenon and we invited people to Digg our pages! The whole event was held together thanks to our wonderful tech team (Zac and Craig) who maintained the network and the sanity. Zac and Craig also introduced the notion of 'tallies' by keeping an eye on who slept and who didn't and who ate the most noodles.